Number of Exams Delivered:
Number of Students Trained:
IT Training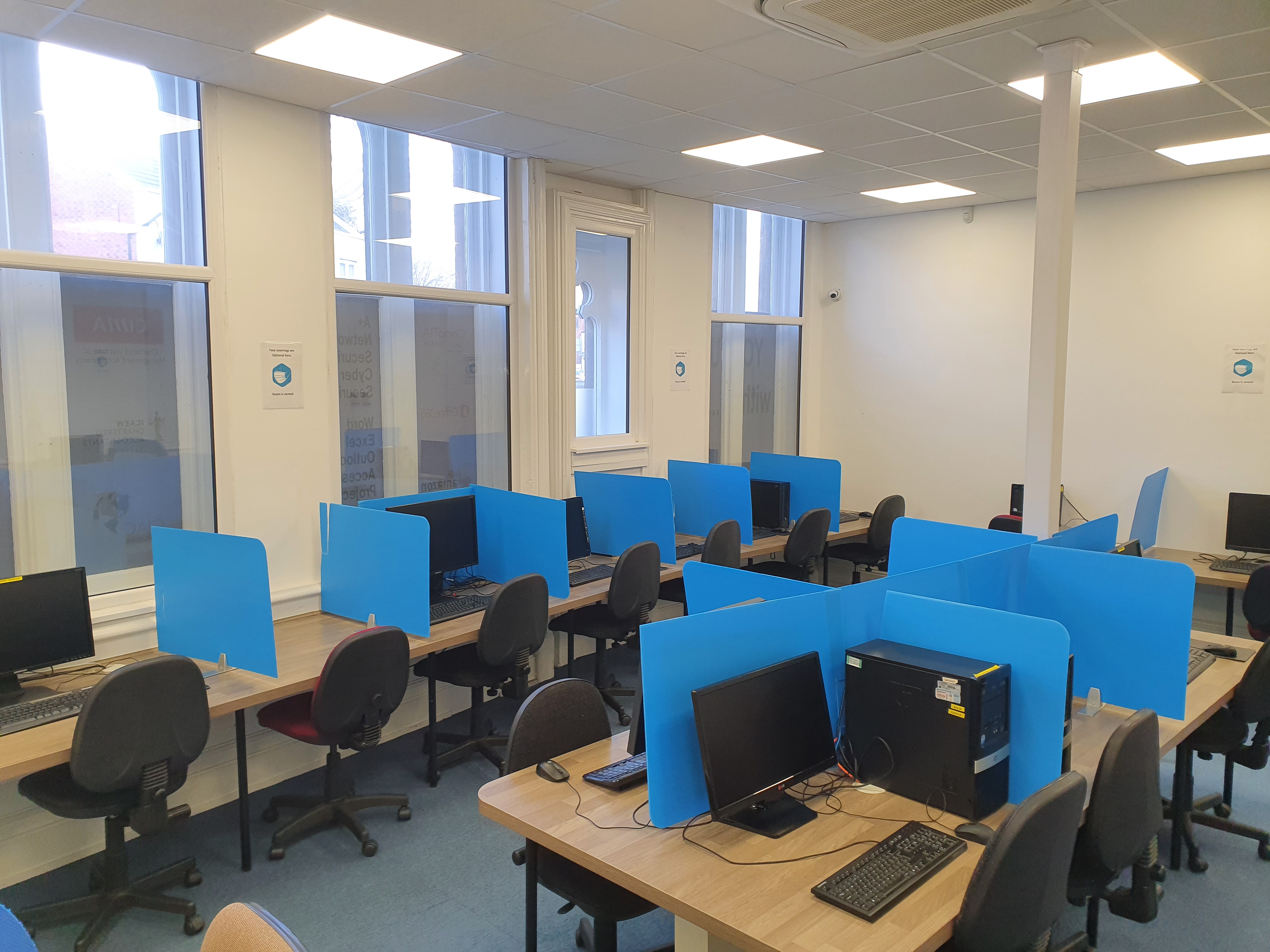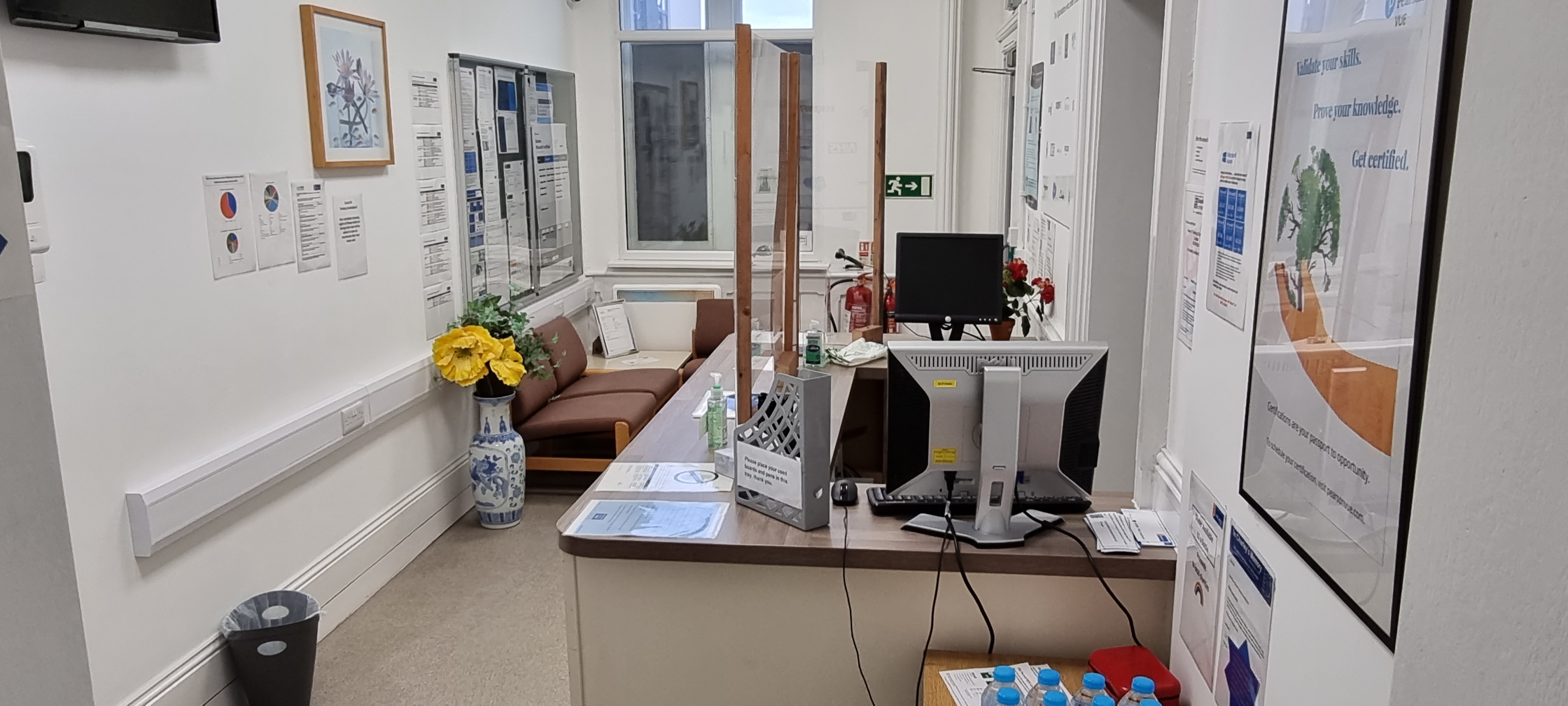 Training - At our Somerset centre, Locally in the Somerset region or Nationally
We can provide you the training you require either by delivering the training at one of our national partners or Onsite at one of your offiices. We have a network of national trainers who have been with us for many years delivering quality informative and friendly training on the basics of how to use Microsoft Office right up to more advanced topics such as Programming and Server Support.
At Sense IT we recognise our clients need more than just good quality IT training, they need flexibility as well. It is this need for flexibility that requires Sense IT to have the ability to tailor our courses to our clients specific needs, Whether the training is to be delivered in the Somerset region, at the clients site or nationally, Sense IT is able to meet our clients needs.

Classroom Training - Let the Team Meet and Share their Knowledge!
Electronic / Self Study /Online Learning is now a standard within most companies and its here to stay, being a Training company allows us to notice the trends of the training market and never has it been so noticable that Elearning is the considered route for most companies wishing to retrain their staff. We recognise the financial benefits of Eleaning, but maybe we're all missing a point.
Several years ago a large energy provider stopped their engineers from meeting up for Classroom training in preference to the saving online learning provided. It didn't take very long for that energy provider to notice that their Fault Log of customer repairs started to increase with fewer fixes than previous years. The questions were asked and it was recognised that the point missed was when the engineers were trained in the classroom not only were they trained, but the training acted as a chance for the engineers to share their experience with each other plus network with new engineers, thus providing each other with support when out on site.
Isn't it time we all looked at the true value of our staff - People learn from People!
These are examples of the formats of training available:
Group Training
Sense delivers training for groups of six to eight delegates, this style of learning suits a group of delegates who are either in the same department or are from the same company. This style of learning enables Sense to tailor the course, by focussing on specific areas of the course content or tailoring the course to the needs of the group. Using this format of learning would allow the group to benefit from courseware tailored by one of our product specialists.

Open Public Training
Sense provides a flexible program of scheduled courses; designed specifically to assist our clients, who have limited learning facilities or a working environment, which is not conducive to learning.
Delegates who attend an open public course at a Sense Training location, will receive refreshments, lunch if requested and course notes.

One2One Training
This style of learning suits either busy executives or individuals who need training on specific projects, allowing the individual to tailor the course specifically to their needs. This style of learning enables Sense to deliver training over a 2 hour, ½ day or day duration allowing for the use of one or more training sessions. The provision of course notes and course exercises can be provided in the generic format or may be tailored to the course objectives.
Workshop Training
The Workshop training style; has been designed to enable our clients to achieve a completion on a specific project or task, whilst receiving on the job training. We often find our clients have a good understanding of what they wish to achieve, but require one of our specialists to provide the additional knowledge and support to see the project/task through to completion.
Floor Walking Training
Floor walking is delivered at the client's site offering out clients an effective method of providing "short bursts of learning" to many. This style allows the Trainer to assist delegates with specific work queries whilst they work, or is particularly useful in reducing the number of support calls when a new release of software is deployed.
Seminars
Seminars are often left out of the learning function, although we believe the use of Seminars is an effective style of learning to help communicate to the majority any fundamental changes in software or business processes. These seminars can be delivered as closed sessions for our clients or often you will see public Seminars advertised by Sense advising of new technology changes. If required Sense will produce tailored documentation to assist in delivering any message or change.
Elearning
We recognise that Elearning has its place in the education market and many of our clients use Elearning as part or as their total training solution. Sense is experienced in delivering advice and consultancy to our clients who either use or are considering using an Elearning system, offering independent advice on Elearning Tools, Content Management design tools, Simulation tools and courseware production systems.
We would be happy to discuss your training issues and how Elearning could help your business, please call on 0870 4296445 or email enquiries@sensetraining.co.uk
We provide training on many software products such as:
Course Subject and Version

Level of Course Available

Microsoft Word 2013, 2016, 2019, O-365
Microsoft Excel 2013, 2016, 2019, O-365
Microsoft PowerPoint 2013, 2016, 2019, O-365
Microsoft Project 2013, 2016, 2019, O-365
Microsoft Outlook 2013, 2016, 2019, O-365
Microsoft Access 2013, 2016, 2019, O-365
Microsoft SharePoint 2013, 2016, 2019, O-365

Introduction, Intermediate,
Advanced,
Macros,
Workshop

Adobe Indesign CS5,CS6, CC
Adobe Photoshop CS5,CS6, CC
Adobe Illustrator CS5,CS6, CC
Adobe Dreamweaver CS5,CS6, CC

Introduction,
Advanced,
Workshop

For further information on this service please




email on info@sensetraining.co.uk 

or call 0870 4296445 

and speak to one of our Training advisors for more detailed information.