Number of Exams Delivered:
Number of Students Trained:
Disability Support
Disability Support Commercial Testing Market
Never has there been a time when the spotlight has been placed on supporting people with disabilities, the UK Government is striving to support individuals keen to get into paid work with such schemes as Disability Confidence.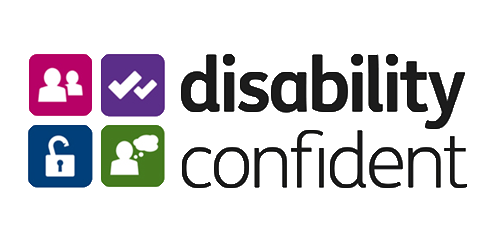 Sense IT specialise in providing people from all backgrounds with Training and support to help gain vital qualifications in the IT industry to achieve the skills needed to compete in the IT sector for employment.
We are experts in helping individuals start their Journey in the IT certification market and can offer support on which training tools to use, in addition to this we can offer closed testing sessions in a secure testing environment.
It is possible to apply directly to the vendors for example (Amazon AWS, Google, Microsoft, CompTIA) to ask for special accommodations where additional time can be granted for any specific learning difficulties; all vendors will offer this option, but its not easy to find out where, please see our recommendations in the Accommodation section.
Accommodations (Vendor name for additional support in your exam)
Each vendor deals with accommodations differently, we would recommend typing in your preferred search engine, the name of the vendor (Amazon AWS, Google, Microsoft, CompTIA) and then the word Accommodations, this should take you to the specific vendor web page. It is expected that you will need to sign up as a user, which will then allow you to request an accommodation, accommodations can be as simple as extra time, which is usually an extra thirty minutes added to the standard time or there will be more detailed options such as large screen, private testing room, adjustable chair, Zoom text and so on.
Test Centres who are Disability Friendly (How to find)
This is the challenge, most vendors / exam providers use a select group of testing companies to ensure all candidates are tested in a secure and professional environment, the names of some of the most popular ones are (PSI, Kryterion, Pearson Vue). When you first investigate booking your exam you will register with the vendor and then click on a link, where you will be asked to type your postcode. This will present you with all the test centres in your area within a 50 mile radius, but what it will not do is advise you of which test centres are disability friendly. The only way you will be able to find out this information besides phoning the specific centre is if you request an accommodation via the vendor asking for a specific requirement.
As an Independent testing company, we already provide facilities such as:
wheelchair access
disabled toilets
large computer screens for the visually impaired and the option for Zoom text
Single rooms for individual exam testing
Private testing sessions

Some of the vendors we work with are:

CompTIA (Introduction to Computing)
Google (Cloud Computing)
Amazon AWS (Cloud Computing)
Microsoft (IT Technical & End User-Microsoft Office User Specialist)
Chartered Institute of Management Accountants
ICAEW (Chartered Accountants)
London Institute of Finance (Mortgage Advisors)
For further information or support please email: enquiries@sensetraining.co.uk or call on 0870 4296445