Number of Exams Delivered:
Number of Students Trained:
Exam Results - 2022
We are fully open for all candidates to book their exams.
We wanted to share with you our exam review for 2022 and the breakdown of exams delivered:
There were 1009 exams delivered at Sense IT Highbridge Somerset in 2022, we also Greeted 70,298 exams online.
You will see from the graphs below a summary of the exams and a breakdown of the different vendors.
For further information on any of the exams please contact us on enquiries@sensetraining.co.uk or telephone 01278 773735
Summary of exams taken in 2022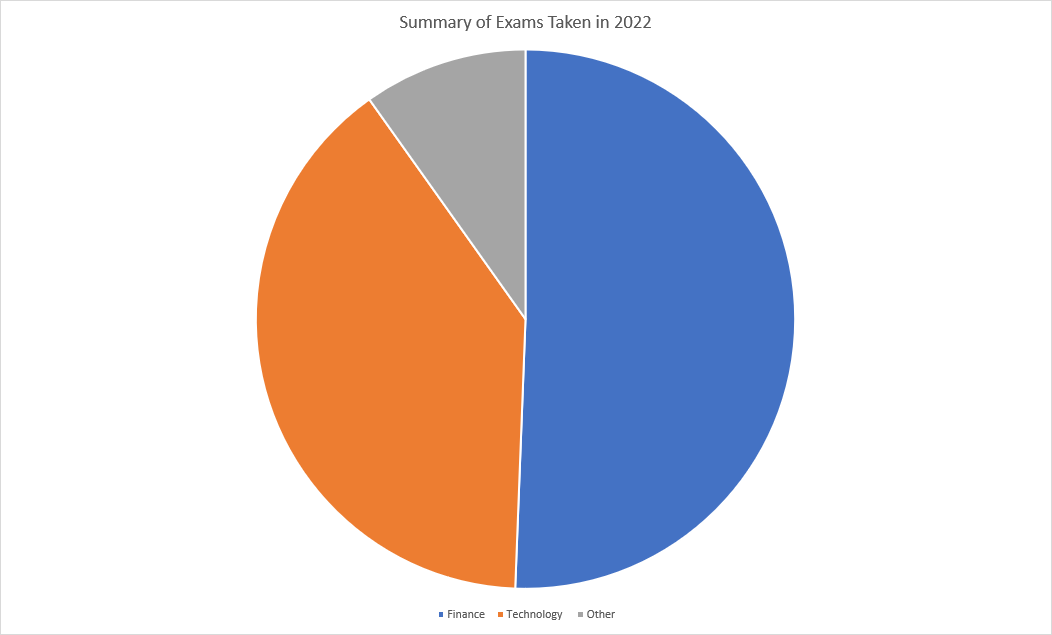 Other Exams Taken in 2022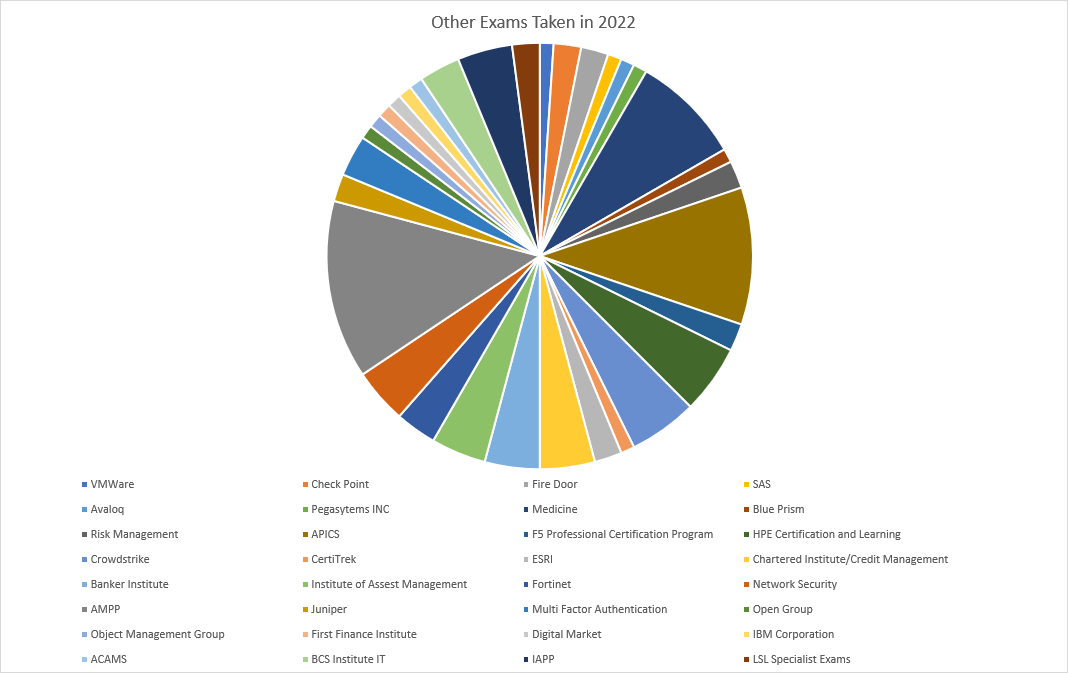 Most Popular Exams Taken in 2022